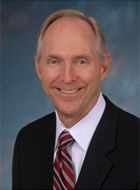 David
Holaday, ChFC
David Holaday has over 25 years experience as a financial consultant. He is the founder and Managing Member of Wealth Design Consultants, LLC, which offers case design, analysis, and presentation services to organizations and individuals that serve high new worth clients.
Clients of the firm include lawyers, financial advisors, family offices and charities. He has a national reputation for developing unique and comprehensive solutions for complex family situations and often collaborates with the client's existing tax, legal, insurance, and investment advisors. Previously he co-founded and later sold The Wealth Design Center (a technology, training, and consulting firm) to a publicly traded company.
Dave also served as Director of Intellectual Property at Renaissance Inc., an Indianapolis-based provider of charitable consulting and trust administration services.

Articles And Publications
 Author, "Exit Plans for Financed Life Insurance: Preparing to "Cross that Bridge" Before Coming to It," Journal of Practical Estate Planning, August/September 2006.
 
 Co-Author, "Combining Life Insurance and Annuity Policies to Create a Financial Engine for a Nongrantor CLAT," Journal of Practical Estate Planning, August/September 2004.
 
 Author, "Charity-Owned Life Insurance and Investment Capital: The Good, the Bad, the Ugly," Journal of Practical Estate Planning, October/November 2004.
 
Education
 Chartered Financial Consultant (ChFC), American College, 1994
 
 B.S. Chemical Engineering, University of Virginia, 1976
 
 Member Planned Giving Group of Indiana (Past President)
 
 Member International Association for Advisors in Philanthropy