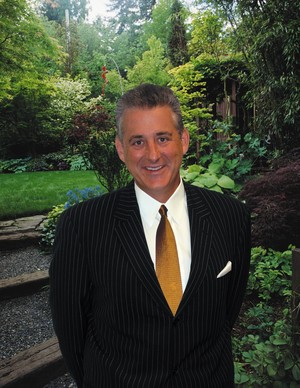 Eric
Jacoby, CFP®, RFC®
Phone:
(818) 728-5961
Fax:
(818) 728-5965
Eric Jacoby, CFP®, RFC® affiliated himself with The Advisor Consulting Group in 2005.  Prior to his joining The Advisor Consulting Group, he founded the Jacoby Agency in 1991.  Eric specializes in strategic and comprehensive financial planning focusing on the areas of tax, investment, and risk management.  Additionally, he is experienced in the areas of estate, retirement, and education planning. 
Over the years, Eric has formed strategic alliances with numerous CPA and Law Firms.  He is a member of the Forum 400; a Member and on the Executive Committee of Provisors; and a member of the National Financial Planning Association to name just a few.
Eric has been in the Financial Services Industry since 1981 and is a Registered Representative and Investment Advisor Representative through National Financial Partners Securities, Inc.  He earned his Certified Financial Planners (CFP®) designation in 1988 from the College for Financial Planning in Denver, Colorado and earned his Registered Financial Consultant (RFC®) from the International Association of Registered Financial Consultants in August of 2012.
He has long standing ties to his community.  He was the Vice Chairman of the Board of Directors of the Guidance Development Center, a South Central Los Angeles agency specializing in helping under-privilege families.  He is a Member and former 2009 Men's Club Board President of Mountaingate Country Club in Brentwood, California.  Additionally, he was the past President of the West Los Angeles Pony League and managed youth baseball for many years.
Investment advisory services offered through Jacoby Agency Insurance Services, Inc. dba AFC Wealth Management a Registered Investment Advisor in the state of California. Insurance products and services are offered through Jacoby Agency Insurance Services, Inc., an affiliated company.