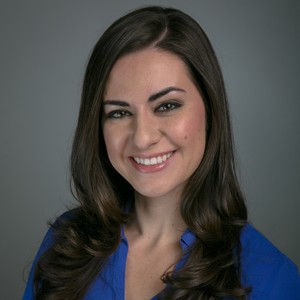 Fereshteh
Fattaahi
Phone:
(818) 728-5961
Fax:
(818) 728-5965
Fereshteh began working with the Advisor Consulting Group in April 2009.  She started with ACG as an intern and after completion of her internship decided she wanted to try large industry which she did. Her previous employment experience comes from working in the fast paced environments of several finance departments for Sony Pictures Entertainment and Universal Music Group. She came back to work with us in March of 2015 and is now in charge of the underwriting department.
She graduated from Cal State Northridge with a B.S. in Finance and has taken further entertainment financing courses through UCLA.  Fereshteh has always had a fascination with money, tax strategy, and wanting to help people understand financial planning.
In her current role, Fereshteh works closely with the ACG principals including preparing complex client presentations, case management, and maintaining interaction and correspondence between a tight network of tax and legal professionals. 
Fereshteh enjoys trying new restaurants, traveling, attending live music concerts, staying physically active, and finding new books to read.  Although her roots are in Kansas City, she currently resides in Los Angeles with her husband Chris.