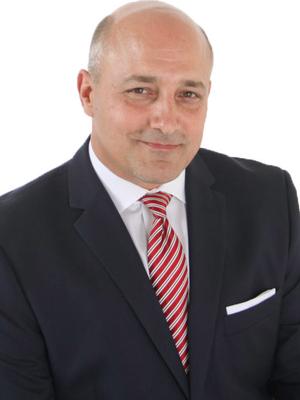 Bradley B.
Etheridge
Chief Marketing Officer
Office:
(818) 728-5961
Fax:
(818) 728-5965
Bradley Etheridge brings over three decades of notable industry performance to his role as Chief Marketing Officer for the Advisor Consulting Group (ACG). After three years as a leading producer, and while still in his twenties, he went on to build that company's leading agency. Then, at age 32 he became the youngest Vice President of Sales in the company's history.
In recent years, Brad has focused on his career passion; developing sales talent. In 2005 he partnered with Distribution Solutions, a leading sales consulting firm in training and developing sales professionals. It was here that Brad found his "unique capability"; coaching established advisors on reaching their potential through proven practice development strategies. His philosophy of sound practice development is based upon the mastery of two fundamentals; getting in front of enough of the right kind of prospect and, once there, uncovering what it is they really want and showing them how we can deliver it. He calls these two cornerstones of his advisor training programs Main Event Marketing® and High Impact Discovery®.
Brad's role at ACG is as a coach, case strategist, point of sale expert and much more, has proven an invaluable asset to ACG and our clients alike.